Do you want to download all the photos of your Facebook album and take a backup of it for future? If yes, then this post will cover a step by step tutorial on how to download a Facebook album in a single zip file.
'Facebook2zip'
which is a free service, allows you to download all of your photos or a single Facebook album as a zip file! It also allows you to download your friends Facebook album. This service is free of cost
This Tutorial will guide you on how to download Your Friends Facebook album using '
Facebook2zip
'.
Steps to

D

ownload a Facebook Album Are As Follow
-
Step 1: Go to Facebook2zip.com
Step 2: Click on 'Login with Facebook' button.
Step 3: A new pop-up window will appear. Login to your Facebook account and allow the application to get access to your data.
Step 4: Now enter the name of your friend in the text-box If you wish to download your friends album or click on your named button to download your own album and hit 'Next' button.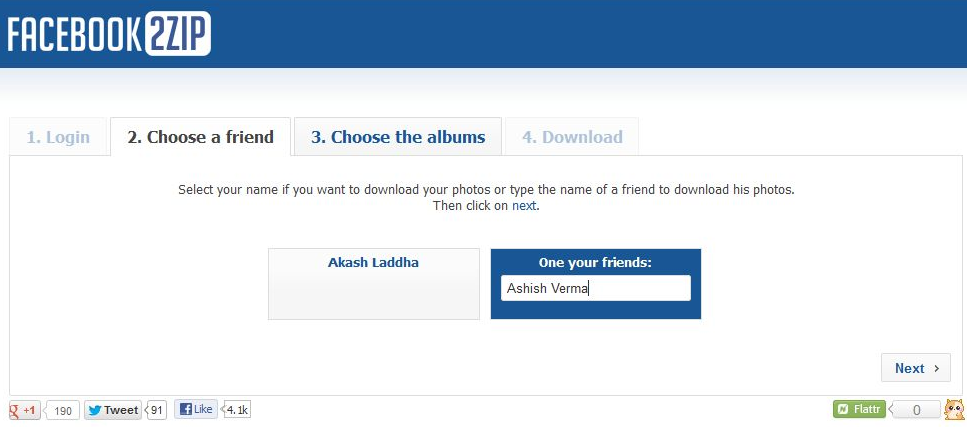 (This will show you all the available Facebook albums of your friend or yours if you selected your own name)
Step 5: Now select the album you want to download and hit 'Download' button.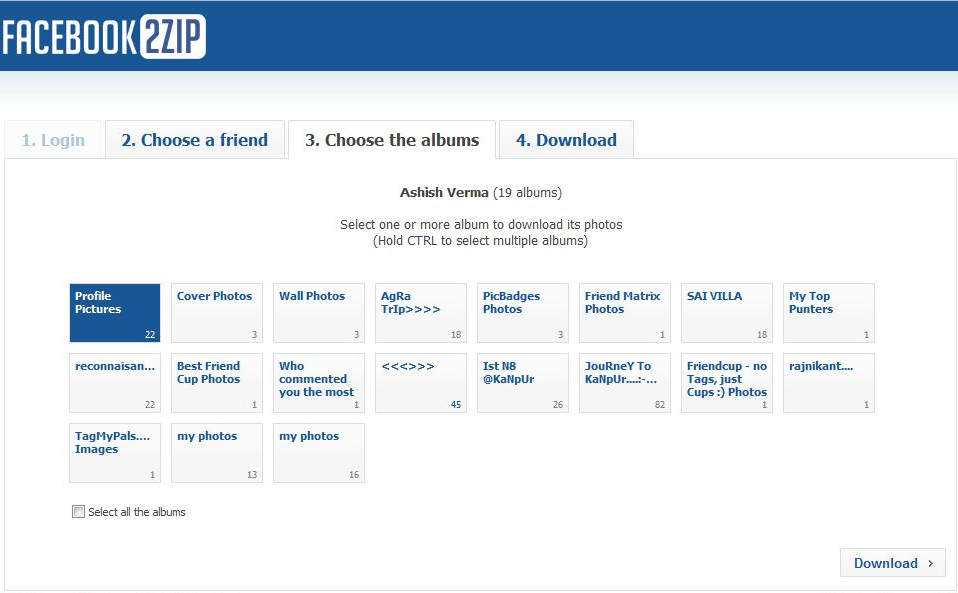 Note: You can also download multiple Facebook album at the same time by holding 'CTRL'.
Step 6: After zipping of all the photos in the Facebook album, hit 'Download' button and select the directory where you want to save the zip file.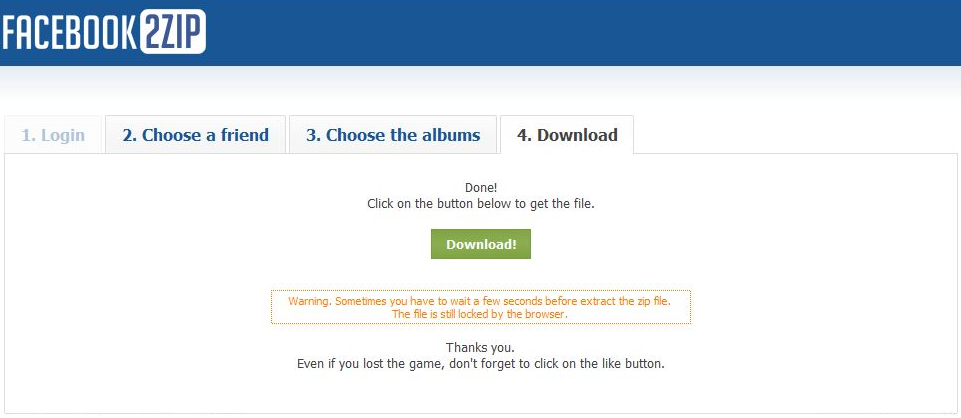 Click on Save to Download, You Have Done!